Use this infographic to understand why it's important to make a problem statement in the beginning of the creative problem solving process: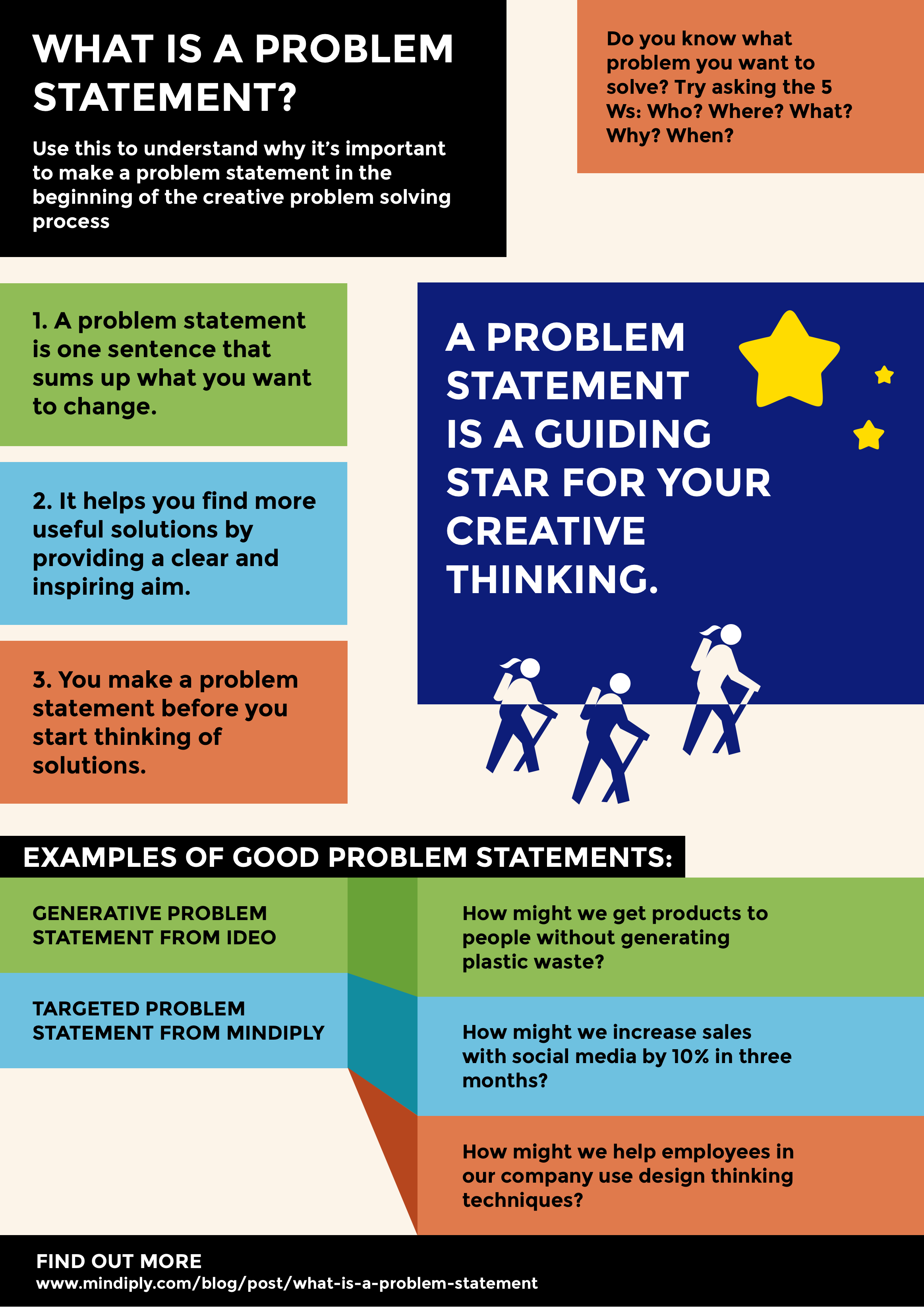 A problem statement is a guiding star for your creative thinking.
Three guidelines:
A problem statement is one sentence that sums up what you want to change.
It helps you find a more useful solution by providing a clear and inspiring aim.
You make a problem statement before you start thinking of solutions.
Tip: Do you know what problem you want to solve? Try asking the 5 Ws: Who? Where? What? Why? When?
Examples of good problem statements:
GENERATIVE PROBLEM STATEMENT FROM IDEO:
How might we get products to people without generating plastic waste?
TARGETED PROBLEM STATEMENT FROM MINDIPLY:
How might we increase sales with social media by 10% in three months?
How might we help employees in our company use design thinking techniques?