Creativity
The 6 best physical tools for creative productivity
The gear you need to keep creating at your best
John | 27.06.16

In a previous post, I looked at the best paid-for productivity apps. In this post I am going to look at some of the best physical tools for maintaining creative productivity.
What makes a great tool? I would say a great tool need to be functional, beautiful, focused, and satisfying to use - something that at least aspires to be the best in its class.
There's whole blogs devoted to this kind of thing these days, and a list like this is inevitably subjective and incomplete. You'll have to take my word for it.
1. Seawhite sketchbooks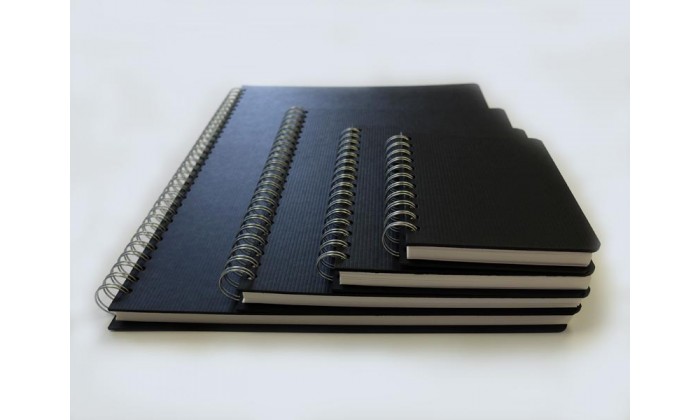 There's dozens, probably hundreds of sketchbooks available on the market. For prototyping, sketching and developing ideas, these ones from Brighton-based company Seawhite really are among the best.
Why should you go for these ones? It's simple: the paper. Unlike most sketchbooks, Seawhite use a heavyweight (160gsm) cartridge paper that has a beautiful matt parchment finish and absorbs ink satisfyingly. More to the point, it feels glorious under the hand. I've not discovered anything more pleasant or inspiring to use yet.
The paper is complemented with heavyweight textured black board covers, with rounded edges (the better to go in a bag) and a slightly oversized spiral binding that enables you to lay things out flat. It's the attention to detail that makes it exceptional.
Available in various sizes from Cass Art Supplies and elsewhere.
2. Letraset AquaMarker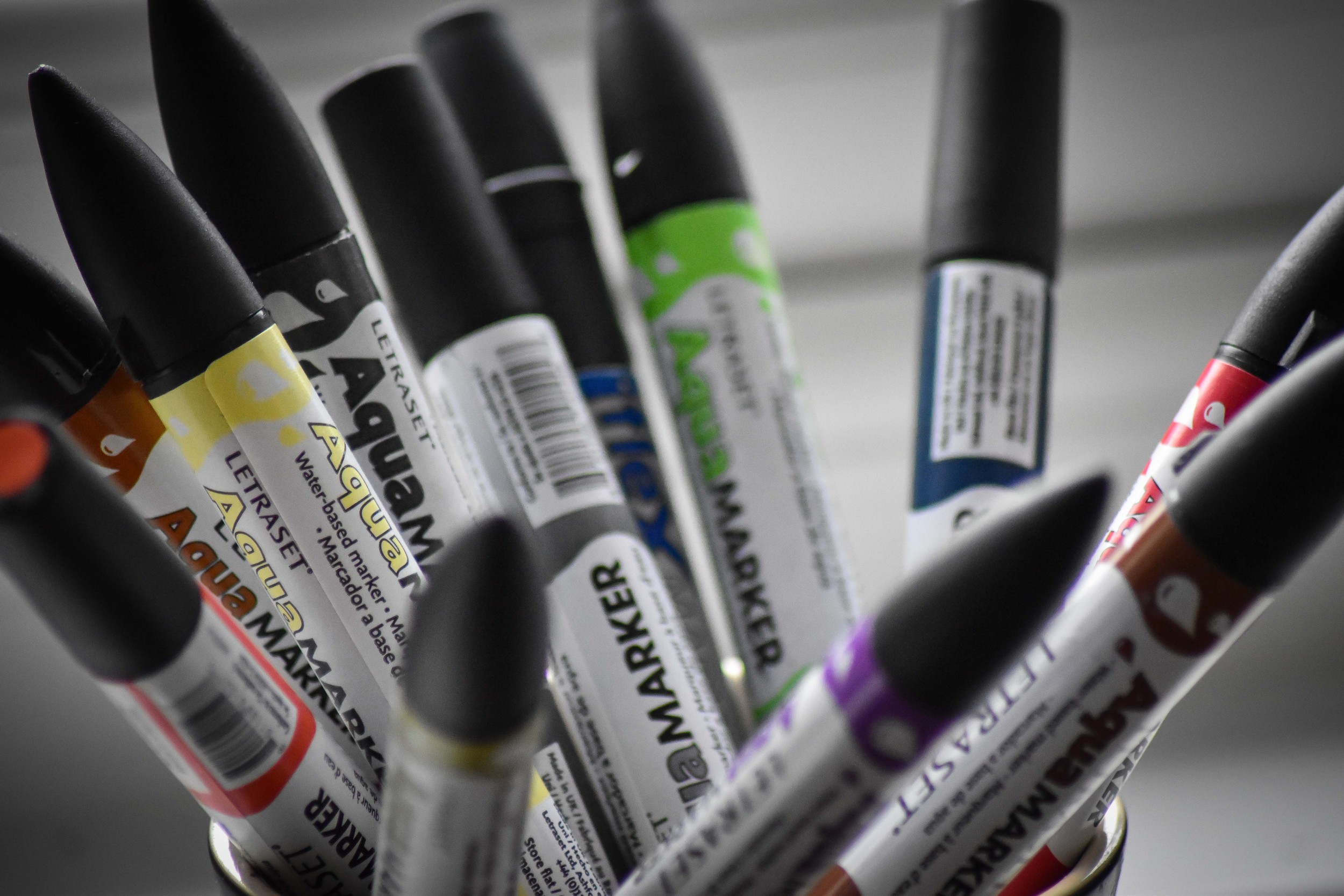 For use in your Seawhite notebooks (above). These are available in various different multi-colour packs from art shops. Unlike most markers, they are double ended, with a softish tip on one end and a blade-like tip on the other. For developing ideas, sketching or drawing, the wildly bright colours are great for firing your imagination.
Letraset make an incredible range of markers for every application. Get busy. Available at Cowling & Wilcox and elsewhere.
3. Slate laptop boards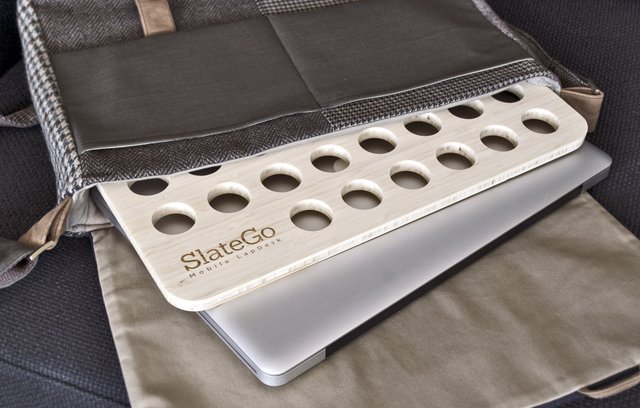 Laptops are, of course, a bit of a misnomer, as they are only barely suited for anybody's lap. If like me, you occasionally like to work sitting either a) in bed or b) on the floor, it's good to have something to sit the thing on - especially if you have one of those big desktop replacements where overheating is a problem.
These boards from Slate are not cheap, but are made from lightweight bamboo and finished off exceptionally well. If you are handy with a drill and have experience of working with wood, you could of course make one yourself.
The real selling point of these is that they are light enough to be portable, and readily fit inside other laptop cases and/or covers.
Available from Fancy.
4. Sugru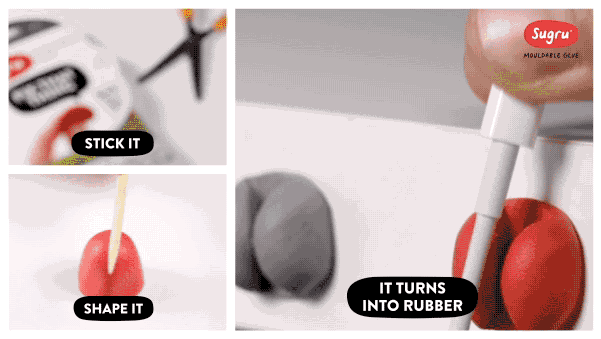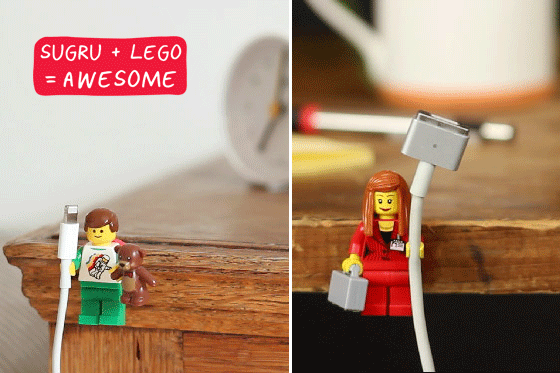 Incredibly useful stuff. Sugru is basically plasticine that can be moulded into a rubberised shape which will cure in air in around half an hour. Sugru offers a custom solution to the charging cable storage issue, which is a issue that affects productivity, aesthetics, and your sanity generally.
There are plenty of other good ideas for how to use it here. Now available quite widely. Learn more at sugru.com
5. Sennheiser HD25 headphones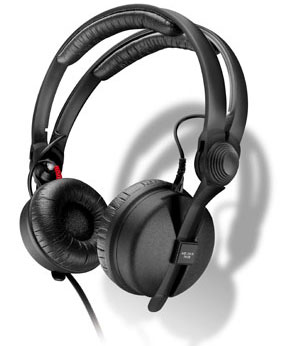 Few marketing arenas are filled with more snake-oil and nonsense that selling headphones. One well-known brand (that rhymes with 'sheets') are partnered with the biggest tech firm of all. They sell headphones made with cheap components that are priced in the hundreds of pounds and sound terrible - just one of many 'fashion' headphones that are a triumph of the marketers art and have little to do with listening to music for extended periods.
These German-engineered headphones have been around for a couple of decades at least, because, like all the best designs, they quietly endure without the need for updates. The closed design blocks out a good chunk of the outside world and sits comfortably on your head for long periods. The sound quality is exceptional, because they were designed for professionals in the first place.
Best of all, and unlike around 95% of headphones, the design is modular, which means if you damage them you can replace any or all of the parts individually. You've probably wastefully thrown away more than one pair of headphones in your life because of a minor problem with a driver or a cable.
It's time to end all that, and get the last pair of headphones you'll ever need. Available here and elsewhere.
6. Pantone Cards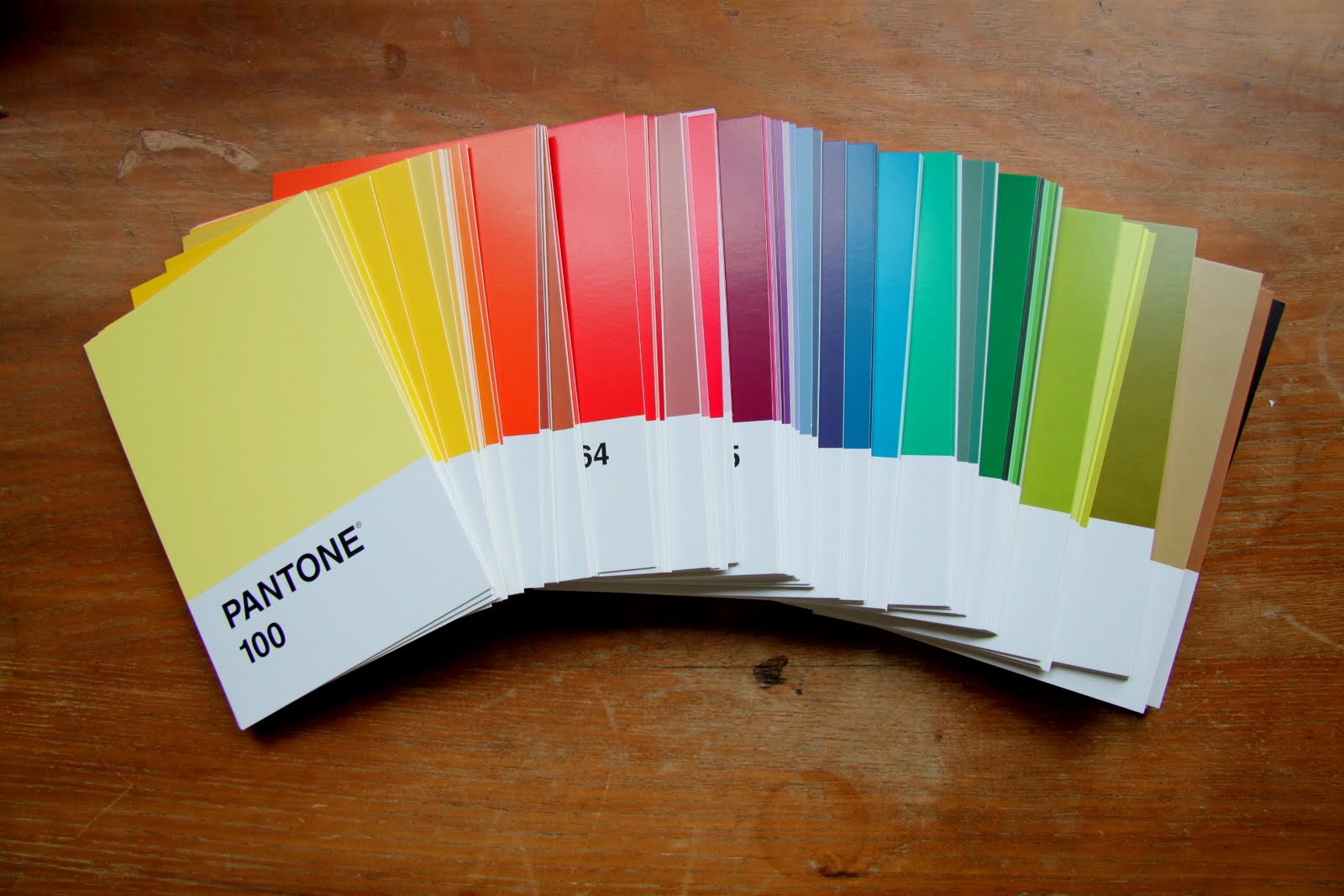 From the 'gods of colour'. These are postcards of Pantone's famed colour matching system, which has become iconic in the field of design. Based on the Pantone Guides, which consist of a "fan deck" of tiny cards, these use 100 of the brightest colours in larger postcard form. Good for brightening up any desk or wall, deciding on a palette to use, or just whenever you need colour inspiration. Available here and elsewhere.
Do you have a favourite physical productivity tool? Let us know! Tweet us @mindiply.